Experience the wonderful city of Weimar – 3 days/ 2 nights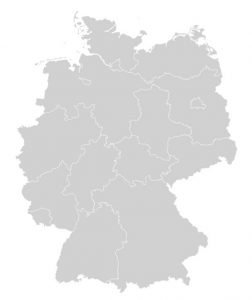 Experience the wonderful city of Weimar – 3 days/ 2 nights
Day 1 – Weimar
Private transfer from the train station to your hotel in Weimar. Check in at Hotel Elephant in Weimar.
As Goethe fittingly wrote in his Faust, "Here I am man, here dare it to be." A quote to perfectly describe the Hotel Elephant, Weimar: with an exclusive location right on the Marktplatz square, the hotel delivers a culture of well-being and refined service, as it has since 1696. All 99 luxurious rooms and suites connect culture and art in a fascinating way, characterized by uniquely designed furniture, attention to detail, and a history of famed visitors to this exclusive luxury hotel in Weimar.
3 course dinner at the Gourmet Restaurant.
Day 2 – Sightseeing in Weimar
Breakfast at your hotel. You will be picked up by your private guide for a city tour of Weimar. Discover the classic sights of Weimar. The Tour includes an old town walking tour and will bring you to the most fascinating sights of Weimar during the classical period. You will discover all the places influenced by Goethe, Schiller, Herder and Wieland.
After the tour lunch at e.g. restaurant "Anno 1900". After lunch, why not head off for the second part of the day, a tour giving fascinating details on Bauhaus. On the trails of the Bauhaus-Masters. Their lives are the main topic during this tour. Not only today's Bauhaus University is part of the tour but also the art school of Weimar, as well as the Tempelherrenhaus, which is located in the Park.
Alternatively you could choose the following walking tour on the trails of Henry van de Velde. Henry van de Velde, who is known as a very important part of the history of art in Europe, moved to Weimar in 1902 und built the art school, one former part of the Bauhaus. After his life as a teacher he did a lot of work as an architect for public and private orders. There is no other city that offers as many original buildings of van de Veldes as Weimar. All of his impressive buildings can still be visited today. Duration: approx. 2 hrs.
Dinner at joHanns Hof – which is just a 5 minutes' walk from the Hotel Elephant .
Not only for wine lovers is this the perfect place to enjoy the finer things in life. The fresh, seasonal and creative kitchen, together with the unbeatable selection of supreme wines make the joHanns Hof with the beautiful terrace a wonderful place in the middle of the amazing old town of Weimar. The menu is seasonal, regional with a lot of highlights from the finest kitchen. The wines are perfectly selected in order to have the best harmony of food and drinks.
Day 3 – Departure day
Breakfast at your hotel Elephant. Check out and private transfer to the train station for your onward journey.